"Podcasting from the traffic/driving nightmare capital of the world - the streets of L.A."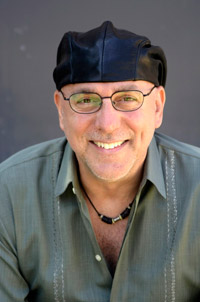 Steve Fratt
Your RoadRageRadio Host
LISTEN TO STEVE'S FOOTBALL SHOW
Sunday mornings @ 9am Eastern
on 940SportsRadio.com
RoadRageRadio is an edgy, bent and therapeutic (both for listeners and the host) show.
It is an extension of our more conventional talk-radio show called Traffix.
Our hosts are 17-year nonconformist radio vet Steve Fratt and veteran traffic announcer Lee Topping.
Steve is a frustrated 7-year Los Angeles resident who exhibits both a pent-up emotional relationship with driving in
Cali and a compelling collection of solutions and proposals to the many 'unique oddities' of LA driving.
RoadRageRadio is designed to be humorous, serious, informative, provocative and unique.
In addition to securing the #1 spot on every 'worst traffic' list possible, Los Angeles is truly the ONLY city
in the world that this show can be podcast or broadcast from and after listening to the show, it'll be obvious why.
Take the back and join Steve and Lee as they maneuver through many L.A. excursions by clicking above.....
LISTEN TO ROAD RAGE RADIO
"L.A. - Where Rush Hour is 24/7"